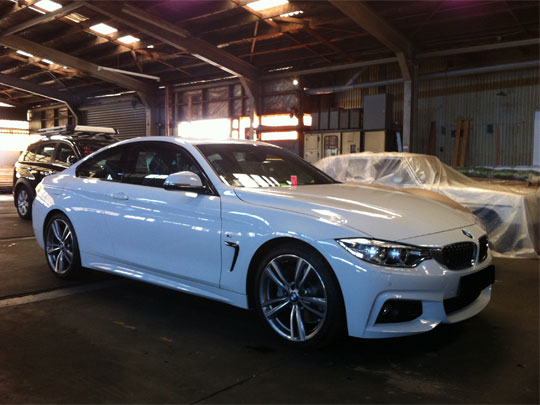 Ship a car from Australia to New Zealand: Brisbane, Sydney, Melbourne, Adelaide & Fremantle Ports.
Get a quote to find out costs and procedures involved in shipping your car from Australia to New Zealand.
We provide car shipping from Brisbane, Sydney, Melbourne, Adelaide, and Fremantle to all major NZ ports.
You will be looked after at both the Australian and New Zealand ends.
If you have owned and used the car for 12 months and been away from New Zealand for 21 months then you may qualify for zero GST payable in New Zealand.
Take advantage of our 20+ years experience by taking the first step and Get A Quote Now.
Do you need to ship a car from Australia to New Zealand or NZ to OZ?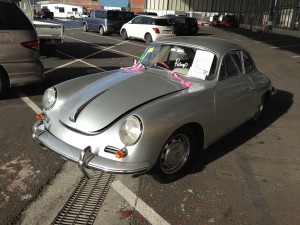 Who to choose? What should you expect from your vehicle shipping company?
Do you want a knowledgeable staff who can handle everything on your behalf, from collecting your vehicle to delivering it at its final destination?

Do you want your car to be shipped as promptly and efficiently as possible, but WITHOUT compromise on quality and customer service?

Do you want to minimise the risks of your car being damaged in transit, by using a company who will care about your vehicle as much as you do?

Do you want a personal service? A freight-forwarding company who will keep you updated at all stages?

Do you want a company who will inform you of all MAF and Customs requirements and fees BEFORE you get your car shipped so that all your documentation is in order and you don't incur expensive fines and fees?
If you need to ship a car or vehicle over the ditch between NZ and Australia, then you've come to the right place!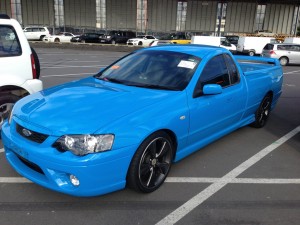 Cars2NZ has more than 20 years vehicle shipping experience:
With 20 years' experience in the shipping business, no one in New Zealand transports and clears more vehicles through Customs and MAF than McCullough does and we are, very simply, the leading company when it comes to shipping vehicles between Australia and New Zealand.

Whether you are relocating to start a new life, going on holiday or need to move heavy machinery, shipping isn't something you want to go wrong as it could be expensive, stressful and could result in your car getting damaged.

Vehicle shipping to Australia and shipping from Australia can be a complex process, but McCullough will make it as easy as 1-2-3 for you and will provide you with a cost-effective solution and a stress-free experience.

We can ship a car from Australia to New Zealand for you from the Australian ports of Sydney, Melbourne, Brisbane, Adelaide, and Fremantle to all major ports in New Zealand, as well as roll-on roll-off shipping from all the above ports to Auckland, Wellington, Nelson, and Lyttelton.

Whichever option best suits your needs, you can be assured of a professional and personal service at all times, both in Australia and New Zealand.

To find out all the costs and procedures involved in vehicle shipping to New Zealand from Australia or shipping to Australia from New Zealand, and for a FREE quote with no hidden costs, simply complete this form or phone us on

NZ +64 9 303 0075

.
Hi Joe
---
Picked the BMW up from the Compliance Centre on Thursday. Went straight through with no problems, so that concluded what was a pretty painless process from start to finish (as you'd advised it would be!). Not only that, but I've got an absolutely fantastic car at a bargain price…. I can thoroughly recommend these 335D's!
So the reason for the email is just to say thanks for your help and very clear advise, and for the efficiency of your service. It does make such a difference when dealing with someone who is so helpful. I may well bring another car in very soon, and you'll be hearing from a couple of mates who now have your number and my recommendation!
Glen E – May 2013
Testimonials
Hi Joe,
Just wanted to send a quick thank you for all that you have done to help get the F pace to Wanaka for me.
Appreciate your efforts and will definitely be recommending your services to others.
As you can see the F pace is looking very at home here in Wanaka!
Thanks and kind regards,
Paul
Paul
Hi Joe/Brent,

We now have a fully complied Swift Motorhome parked at home – and my wife is thrilled!

First off a big thanks to you guys at McCullough for all your help and support. The shipping was the easiest part and it was only because you had the experience and came across so approachable and confident that I gave importing a go. And as a measure of success – your estimation of landed cost (including GST, duty, freight etc – but not including compliance or registration) was $117,840 and it actually cost me $117,761. It doesn't get any closer than that given we are also dealing with the vagaries of exchange rates in the mix. You guys are good!

Then of course there was my compliance gaff – particularly the lack of ESC. All I can say is the guys at VINZ were brilliant.

But all's well that ends well. And I am so appreciative of the extra support you gave me through the compliance process – even though you really had no obligation to do that. Above and beyond the call of duty.

Thanks again from a very satisfied customer.

Cheers

Neil
Neil
Just wanted to say thanks so much for your help and advice. For a first time importer like myself, you made the process so much easier and heaps less stressy!!

Thank you so much!!
Malcolm
Malcolm